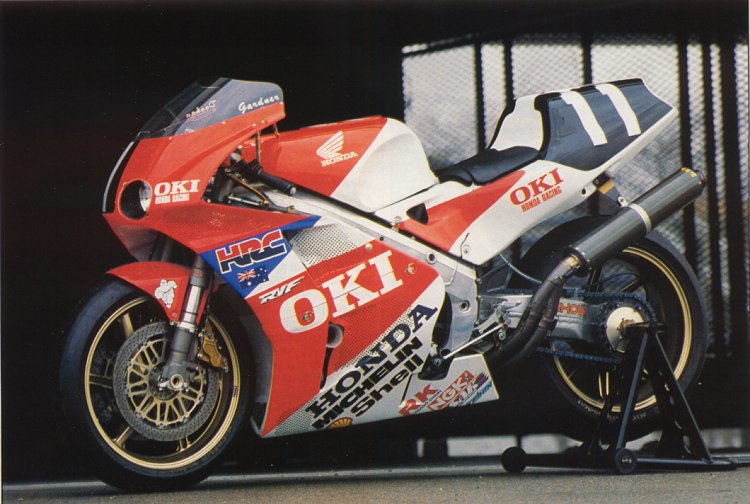 Dear readers; I know, and specially the fans of scale models who subscribe to the project, that you are waiting for some news about the Honda '91 RVF750 CGM Project. I have one bad and one good.
Let's start by the bad one: CGM haven't yet worked on our RVF, and believe me that I'm not happy at all about that situation. But if he did nothing, there's a reason.
And this reason is the good news: actually there are rumours that Fujimi could make this RVF 750. But it's only rumours, nothing confirmed at all. So what's going to happen is that we now must let go and see who's going to release it first.
From one side or another, we loose nothing, at the end there will be a RVF750!
It's now almost one year that we have the requested 20 subscriptions and except hope and patience there were nothing else; but that was before.
I spent a lot of time to make this project possible, I'm the first to be dissapointed, but I don't give up.
By my side, I still ask for CGM to make this Honda NOW. Let's see what will comes out in the next months…from CGM or Fujimi

Thank you for your understanding.