Year One est une société de restauration et de conception de muscle cars, on leur doit notamment la fameuse Shelby GT500 Eleanor du film 60 secondes chrono:
Mais il on fait encore plus fort en repensant une des voitures de mes rêves quand j'étais gamin; la Pontiac Trans Am de Burt Reynolds dans le film « Shérif fais moi peur » (Smockey and the bandit), j'étais fou à chaque fois que le film passait à la télé, il fallait que je vois la Trans Am.
Voici la Trans Am d'origine: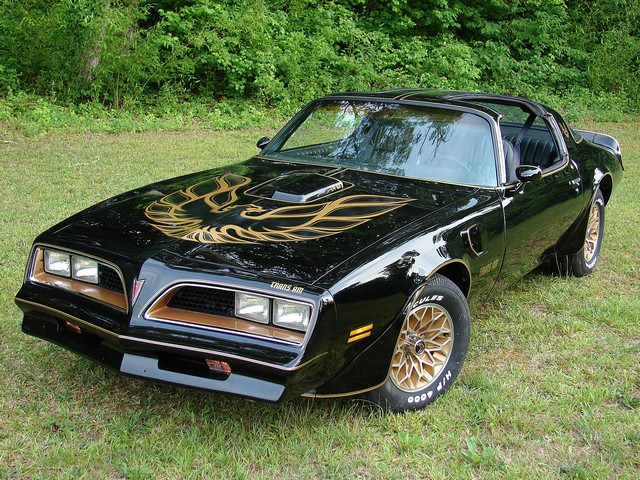 Sur la base de la Pontiac d'origine, il ont modifié toute la voiture pour l'équiper de ce qui se fait de mieux en terme de moteur, châssis, freins, etc… tout en gardant le look d'origine qui est parfait. Et là je dois reconnaitre qu'ils ont fait un tour de maître, elle est encore plus belle que l'originale et plus moderne malgré les apparences. Un must dans le domaine.
La Year One Bandit III: